a flowering shrub I have wanted for years.
I have been haphazardly hunting all year.
I finally found several at Wanczyk nursery in Hadley.
Everywhere else I called or went over the last few months was sold out of them.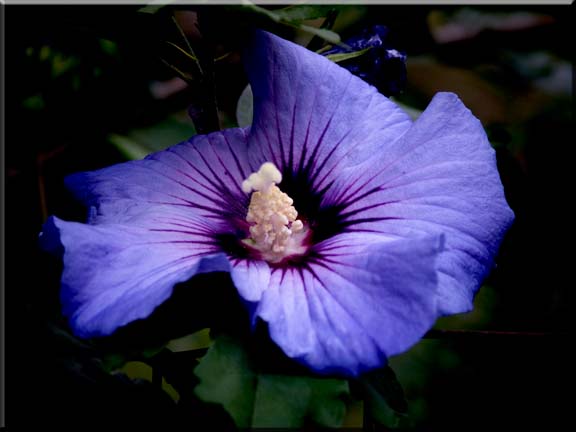 Wanczyk nursery was enormous!
I picked a bedraggled looking specimen and clutched it to my chest.
Finally, I found you!
Not on sale, even though it is the end of the season; I bought it anyway.
I'll plant it soon and hopefully get some of these lovely blue blooms that the hummingbirds love.

A little video of the HUGE flock of starlings flying out of a tree in the back end of the nursery.

It was that warm drippy day and Georgia and I took our time wandering through the town of young plants.
Pumpkins pumpkins
Gourds Gourds Gourds